What does the future of data usage hold for the Fintech industry?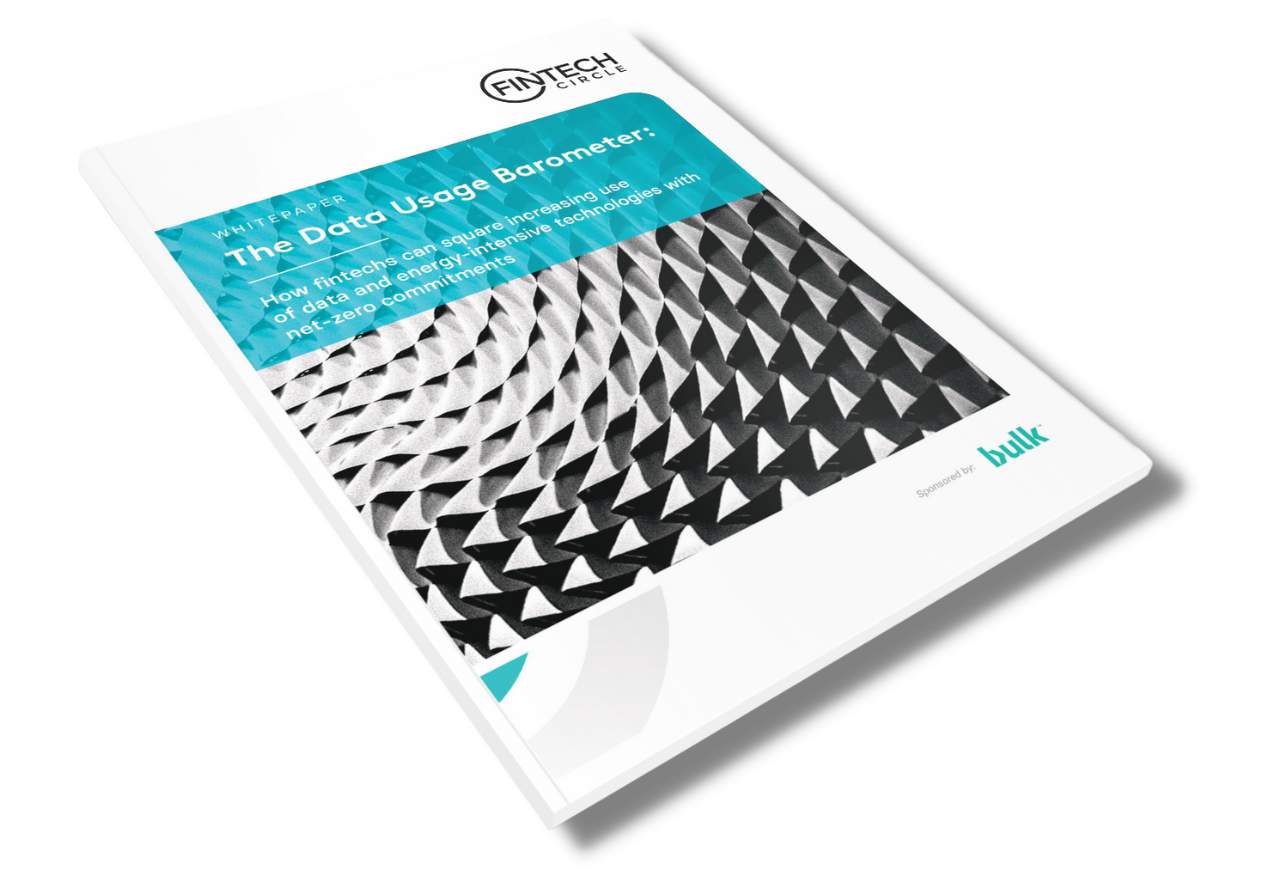 The Data Usage Barometer 2022 report was produced by  FINTECH Circle and explores how Fintechs can square the increasing use of data and energy-intensive technologies with net-zero commitments.
It's based on a survey of the FINTECH Circle network – including Fintechs, traditional financial services providers, consultants and professional Fintech investors, from around the world – as well as desk research and in-depth interviews with a range of experts.
Download your copy of the Data Usage Barometer White Paper 2022 to uncover our findings & explore industry experts' predictions!
The  Data Usage Barometer 2022 report is sponsored by: